Trusted by Australia's fastest growing startups Marketplace
Receipts, meet technology
Never chase your staff for receipts again.
Smart Receipts are generated the moment a payment is made.
Product details, returns policies and contact information at your fingertips.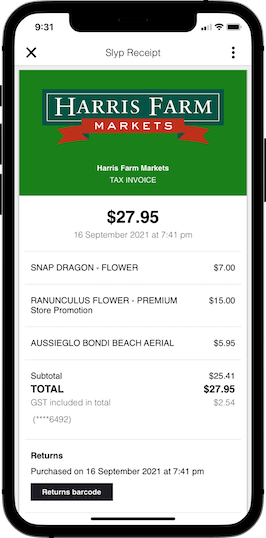 GST and all line-items are recorded with 100% accuracy direct to the DiviPay expense management app.
Smart Receipts automatically export into Xero, MYOB and QuickBooks.
Digital receipts on auto-pilot
When a staff member makes a payment at a registered merchant, an interactive smart receipt automatically attaches to their expense report. Say goodbye to blurry photos and follow up emails.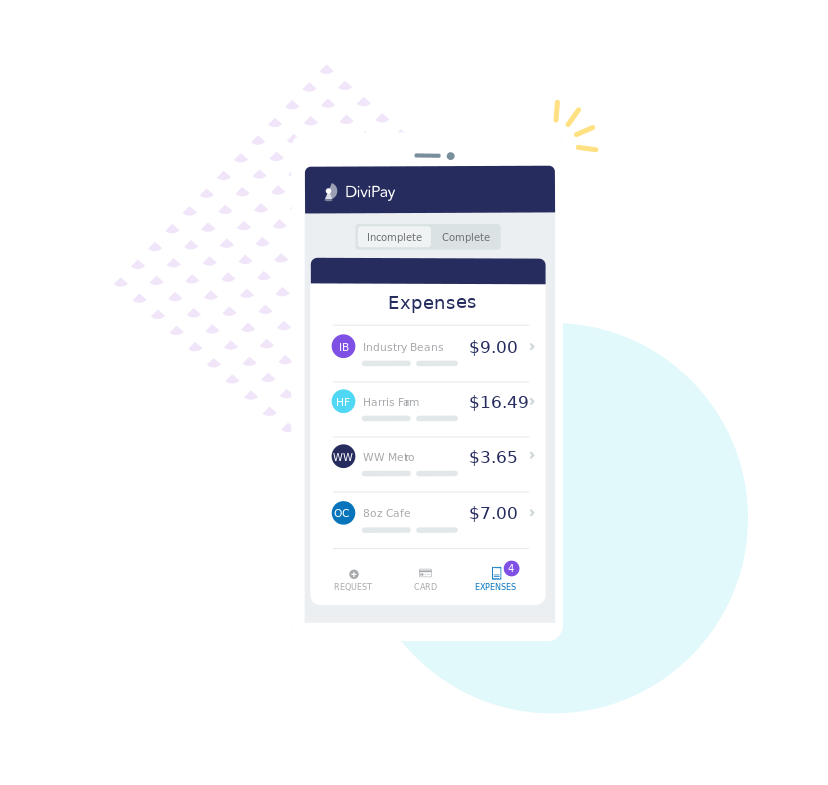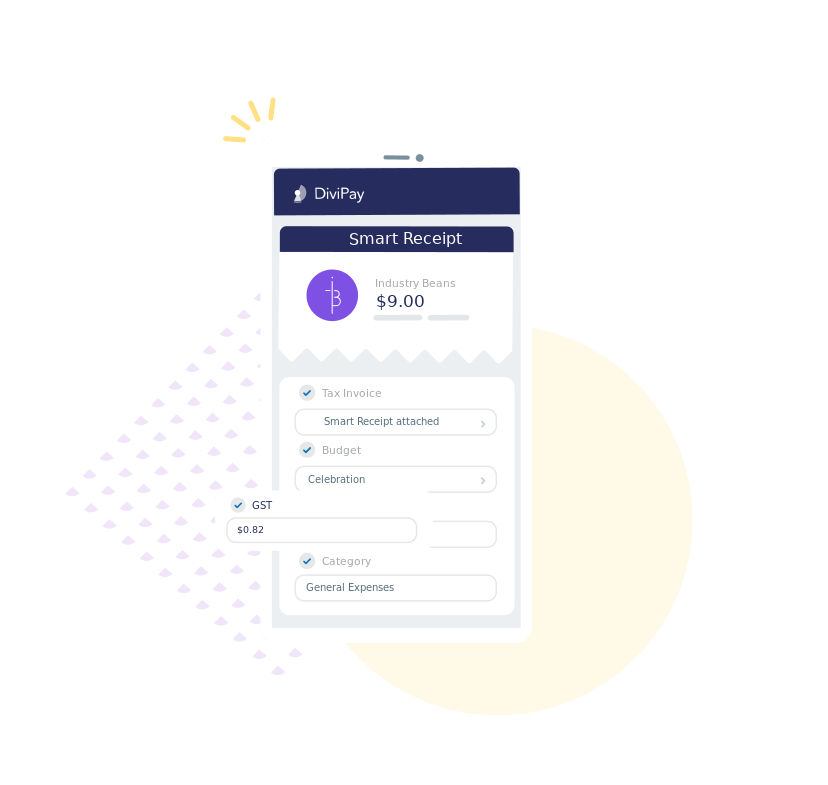 Record GST with 100% accuracy
Taking a photo of your receipts is good. But when you can capture the exact GST for every line item without needing to take a photo or check the transaction. Well, that's great.
Save time and the planet
Every day, the average person receives 2-3 paper receipts. This means we destroy over 4,000 trees every day. Smart Receipts make paper receipts a thing of the past. Who knew bookkeeping could help save the planet?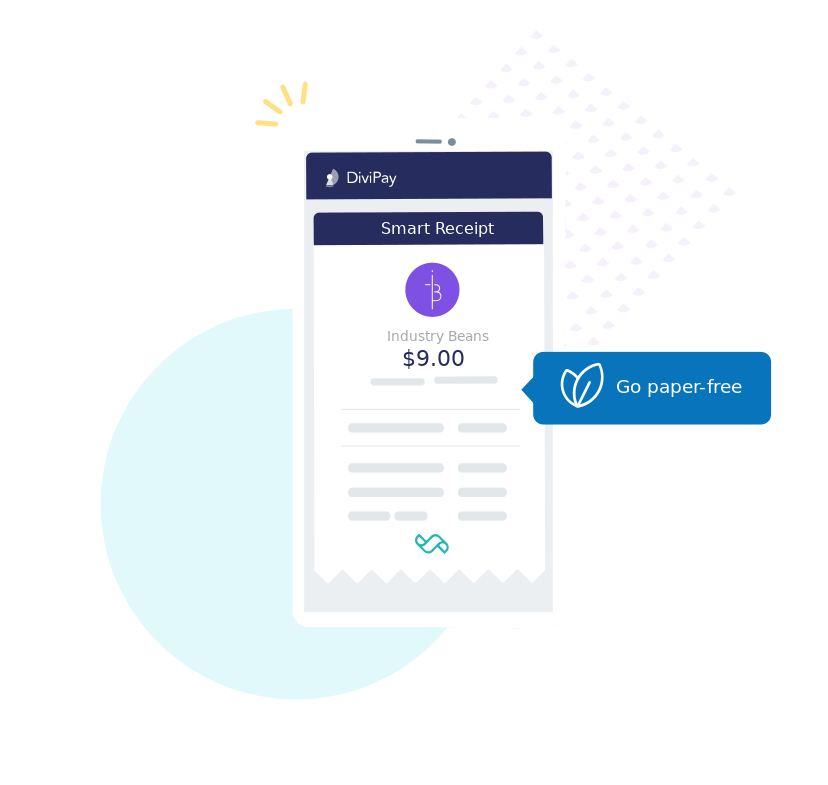 FAQs
How do Smart Receipts work?
We've partnered with Slyp to provide Smart Receipts in three easy steps:

1. Pay with your DiviPay virtual card at a Slyp enabled merchant

2. DiviPay will instantly attach a digital, tax-compliant receipt to your expense report

3. Your receipt, along with the rest of your expense data, will automatically export into your accounting software.
Do I have to pay for Smart Receipts?
No, Smart Receipts are available on all DiviPay expense management software pricing plans for free.
Do I receive a copy of the receipt?
Yes, a PDF copy of the receipt is stored in DiviPay and can be viewed and downloaded at any time.
Do these receipts get exported into my accounting software?
Yes, Smart Receipts will be automatically exported into your accounting software. Just like regular receipts.
Are these receipts accepted by auditors?
Yes, Slyp Smart Receipts are a completely valid alternative to paper receipts and are accepted by auditors.
Everything you need to streamline and control company spending