Trusted by Australia's fastest growing businesses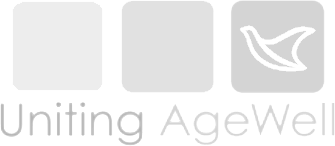 Marketplace
3 seconds
Average time it takes to issue a new card with DiviPay
91%
Reduction in expense admin seen by businesses using DiviPay
$0
Transaction fee for payments made in AUD
DiviPay comes with everything you need to streamline spending. Expensify doesn't.
| | DiviPay | Expensify |
| --- | --- | --- |
| | | |
| Customisable Expense Reports | | |
| | | |
| | | |
| Automatic Real-time Categorisation | | |
| | | |
| Card Controls and Programmable Expense Policy | | |
| Real-time Transaction Feed | | |
| | | |
| | | |
| | | |
Why people choose DiviPay over Expensify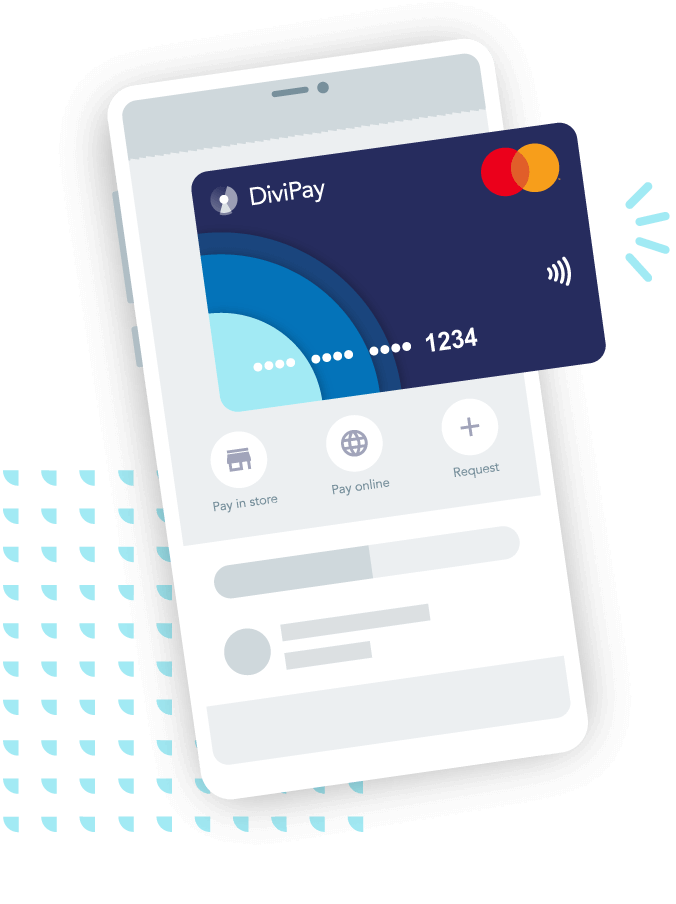 Issue corporate cards and eliminate reimbursements.
In Australia, Expensify doesn't provide corporate cards. This forces you to reimburse out-of-pocket expenses or pay for a separate card product all together. DiviPay allows you to instantly issue corporate cards to anyone in your business whenever you need.
Control spending before it happens
Expensify lets you collect information about transactions that have already been made. DiviPay lets you lock cards to specific amounts, time periods and merchants up front which keeps you in control of spending before it even happens.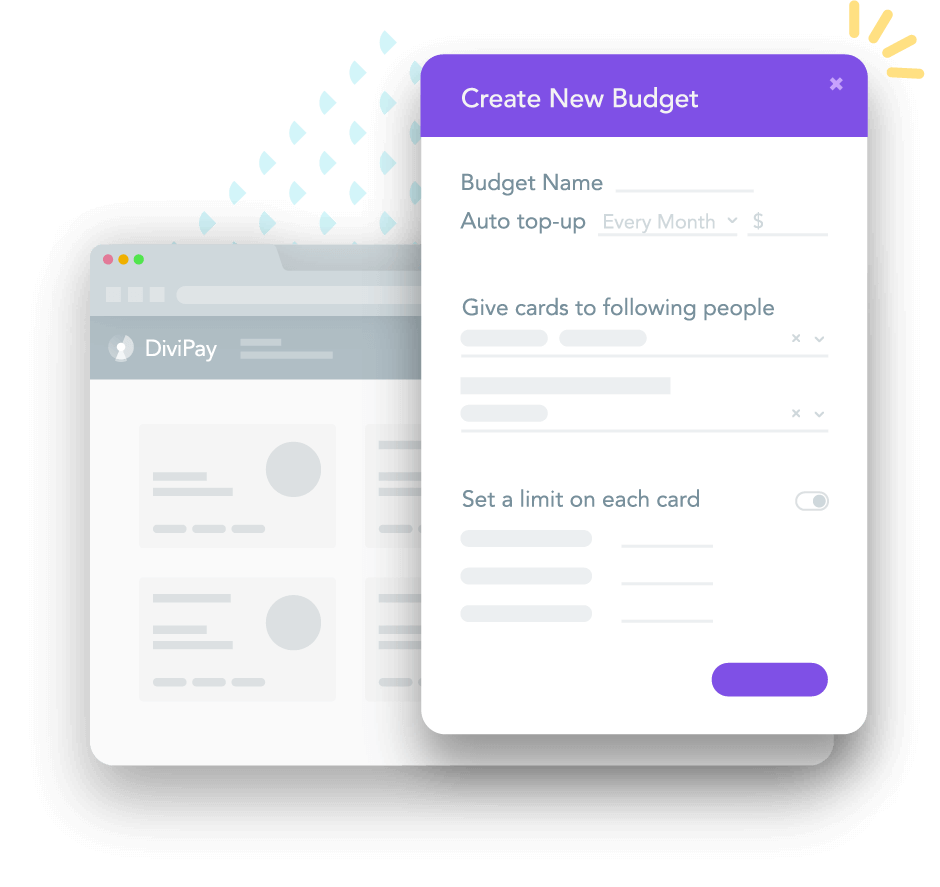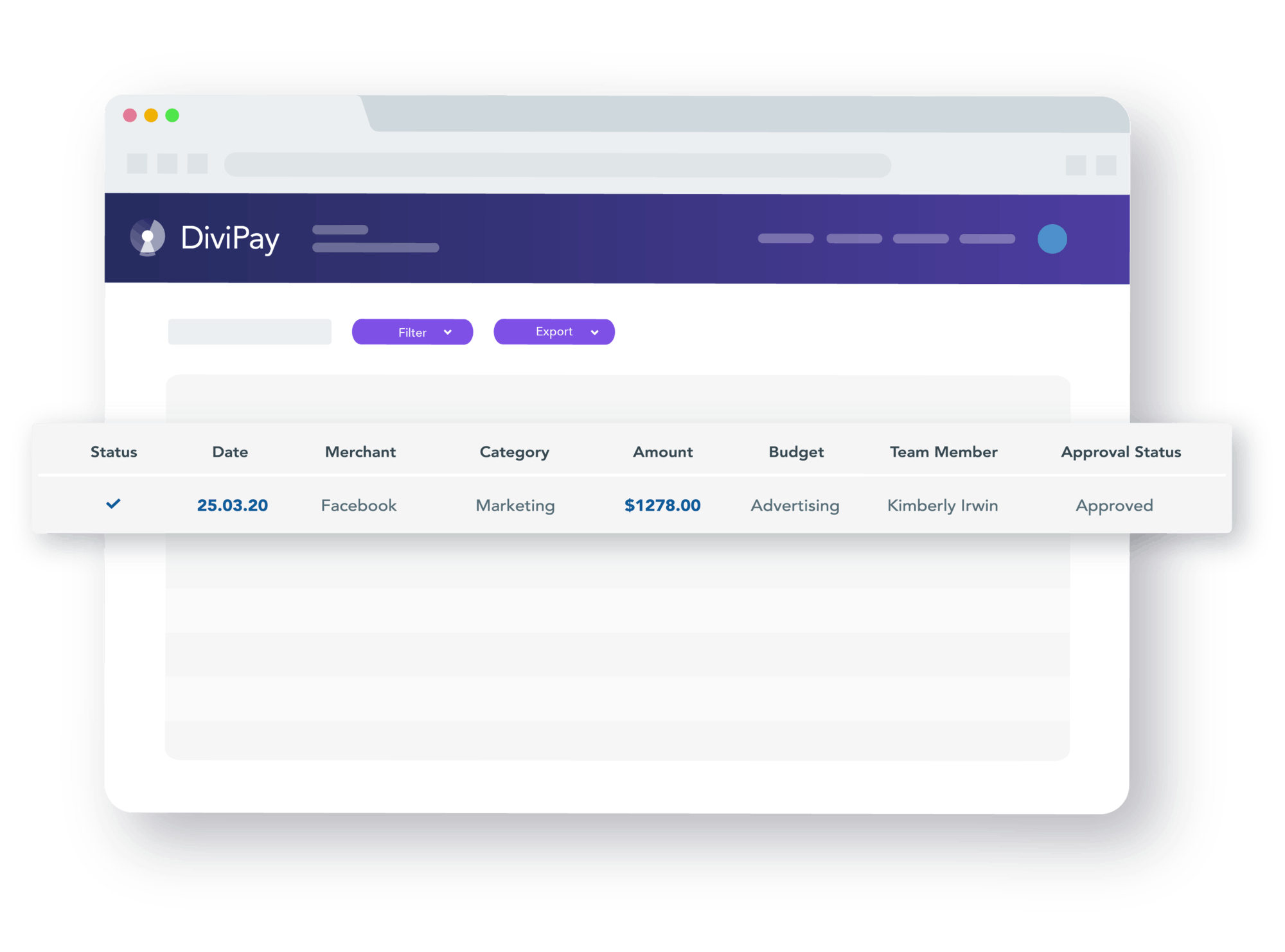 Understand the whole picture in real-time.
Expensify can only show you the information you need to review and reconcile spending once staff members submit expense reports. With DiviPay you'll see merchant, amount, date, staff member, GST, category and budget the moment a transaction is made.
Built for and trusted by
Sales Managers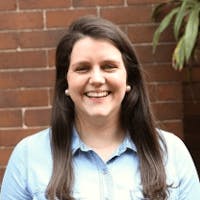 We've recently started using DiviPay to manage our staff finances and we are loving it. Previously I was spending 8-10 hours a month organising receipts, checking them and changing all the payments. Now, it takes me 1 hour a month. One of the best things is that staff aren't out of pocket for 3-4 weeks waiting for a reimbursement, and it's much easier for them to see how they are going with their balances and what they have to use.
Kate Stace
Vine Church
Financial Security
DiviPay has been designed from the ground up to keep you safe
256 bit data encryption
We use 256 bit encryption to protect the information that you entrust us with and store it within highly secure AWS data centres located in Australia.
Continuous fraud prevention
We use the latest fraud detection and AI technology to analyse user behaviour and immediately block any suspicious activity.
PCI-DSS certified providers
Your payment details are tokenised and securely stored with our PCI-DSS certified banking partner.
Replace at-risk cards instantly
If you're worried a virtual card has been compromised you can delete it and instantly replace it with a new one.
Zero Liability Protection
You will not be held responsible for unauthorised transactions and we will seek to reverse the transaction under Mastercard's Zero Liability Protection scheme.
Secure funds storage
Funds are securely held in trust at an Authorised Deposit Taking Institution (ADI).
Single Sign On (SSO)
Enforce SSO and ensure staff members securely login to DiviPay through your approved SAML and OIDC identity providers.
Session timeout
Web sessions will automatically timeout to ensure accounts on unattended or stolen devices remain secure.
FAQs
I currently use Expensify, does DiviPay replace the need for this tool?
Yes, DiviPay replaces the need for Expensify. By making all purchases with your DiviPay virtual corporate card there is no need to file an expense report or process a reimbursement, saving you hours in admin each month. DiviPay also gives you greater control and transparency. By programming your expense policy directly into your DiviPay card you can control spending before it even happens.
What is DiviPay?
DiviPay is an all-in-one virtual card and expense management tool that helps businesses instantly issue virtual cards, control spending before it happens and automate their expense reporting. Managers create budgets to set spending rules and ensure that payments can only be made if they are within the company's expense policy. Each member of a budget is instantly issued with a virtual card that can be used for both online or in-store payments. DiviPay automatically captures merchant info, GST and expense categories for every payment and exports all expense data into your accounting software. DiviPay is used by Australia's leading businesses to manage and control spending.
Does every team member get their own virtual card?
Yes, each team member will receive a unique virtual card once they have been added to a budget.
How much does DiviPay cost?
DiviPay starts at $6 per user per month. Each plan has a different per user per month fee that is determined by the number of payments made each month and expense management features you have access to.
All plans are exclusive of GST and have a 2.99% FX conversion fee on transactions made in a foreign currency.
How much time and money does DiviPay save me on expense management?
DiviPay reduces the time you spend on expense management by up to 90% each month. Even if you only make a few transactions a month DiviPay can save you hours and thousands of dollars in time every year.
How long does it take to set up DiviPay and get started?
You can sign up to DiviPay and create your first virtual card in less than 15 minutes.
To complete sign-up, you will need to;
Provide basic information about your Business, such as your ABN and registered business address
Verify the beneficial owners of your business. A beneficial owner is anyone that owns 25% or more of the entity.