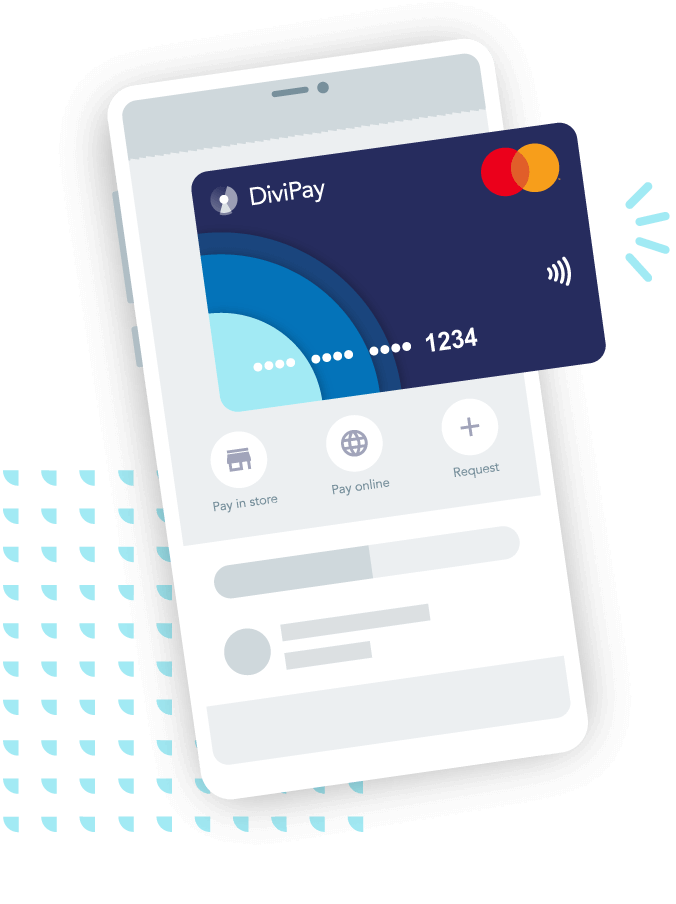 Create unlimited virtual cards instantly
Issue unlimited virtual corporate cards online in seconds. With DiviPay you can create a unique virtual card for every merchant or every single transaction. Manage all of your cards seamlessly from our mobile application.
Set unique billing profiles per card
Protect your privacy and add an additional layer of security by creating a unique virtual card per purchase. Every virtual card will have a unique card number, expiry and CVC to ensure your money is always safe.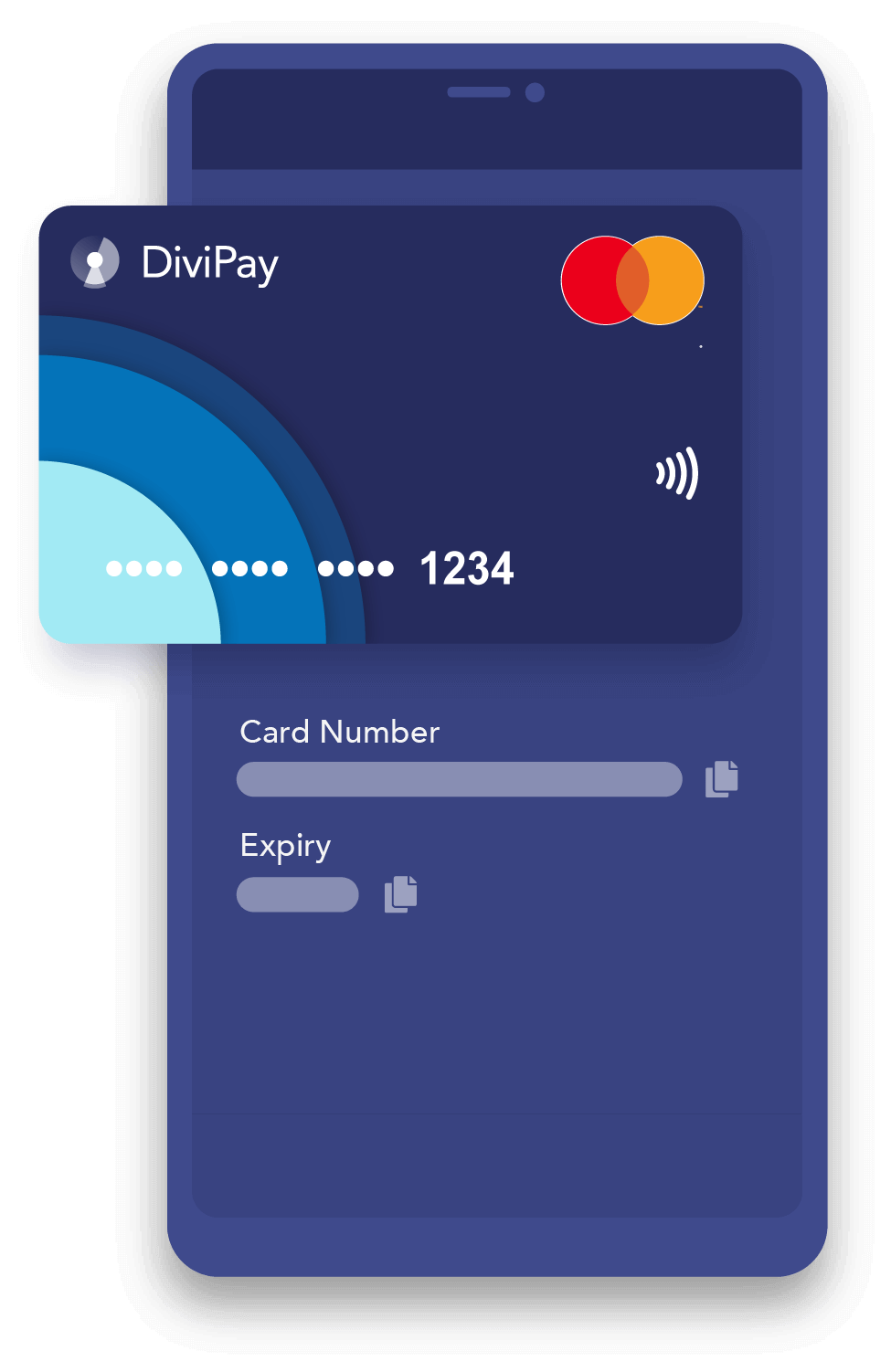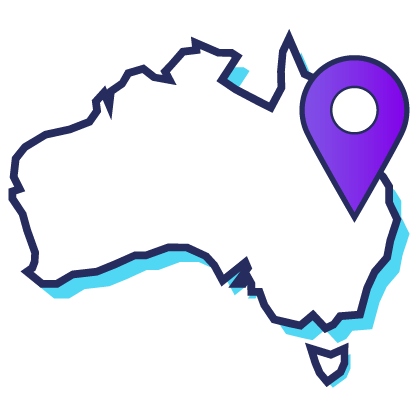 Made for Australian buyers
DiviPay cards are issued in Australia and are accessible to ABN holders. Sign up online and start creating virtual cards in less than 15 minutes. You can use your virtual card both online and instore anywhere Mastercard is accepted.
2.99% FX conversion fee. Prices are exclusive of GST.
How It Works
Sign up to DiviPay
To sign up to DiviPay you must be over 18 years of age and hold a valid ABN.
Fund your DiviPay account balance
DiviPay will issue you a unique BSB and ACC number. Fund your account balance to start creating virtual cards.
Create a budget
All virtual cards are linked to DiviPay budgets. Create a budget, set a spending limit and assign the cardholder.
Access your virtual card
Download the DiviPay mobile app and view your virtual card. Your card can be used anywhere Mastercard is accepted.
FAQs
What is a virtual corporate card?
Virtual corporate cards work the same way as a physical plastic card, the only difference is that the virtual corporate card lives in your mobile phone instead of your wallet. The DiviPay virtual Mastercard is a reloadable prepaid card that can be used anywhere online or in-store that Mastercard is accepted. To use your DiviPay cards you need to first have funds available in your DiviPay account.
Do I need an ABN to sign up?
Why is billing different for sole traders?
Due to the nature of shoe resellers and other sole traders creating a high volume of cards we must charge you on a per card basis. For high velocity users DiviPay must pass on the fees we incur to support each issued card.
What billing information do I use when checking out with DiviPay?
With DiviPay you can use any billing information you choose, however we suggest you use the card holder name and the registered business address when completing a purchase.
Can DiviPay virtual cards be used for buying sneakers?
DiviPay is perfect for businesses that buy and sell sneakers online. With DiviPay you can increase your chance of securing a limited edition sale by creating multiple virtual cards with unique billing profiles.
How do I make a payment online using my virtual card?
Buying things online with a DiviPay virtual card works the same as your traditional bank card. From the DiviPay app simply tap pay online to reveal the card details and then copy and paste your Card Number, Expiry Date and CVC at the check-out page.