Trusted by Australia's leading charities and not-for-profits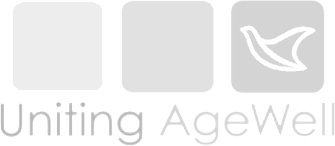 Marketplace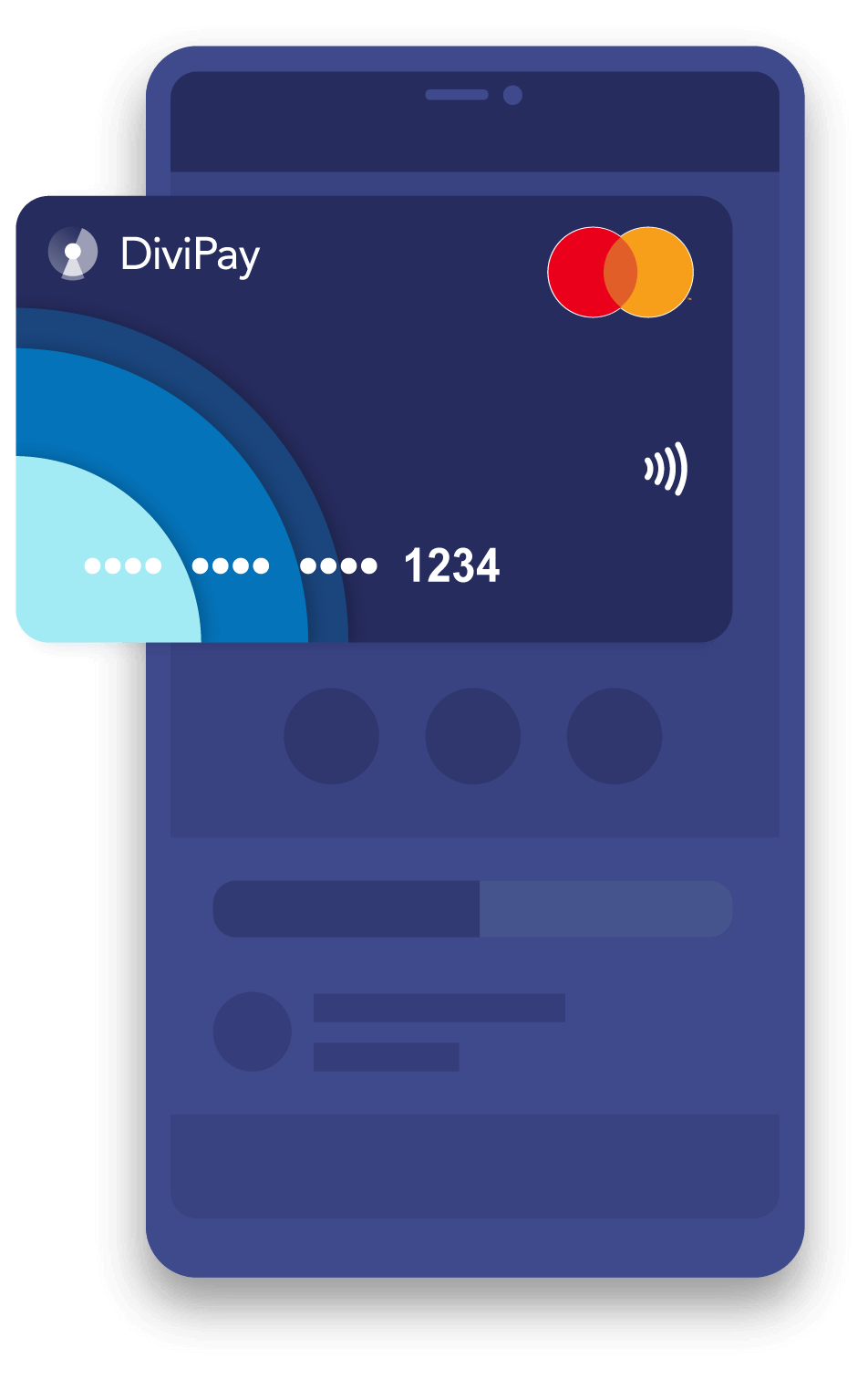 Instantly issue virtual corporate cards to your field staff
Issue every staff member with their own virtual corporate card without any paperwork, bank visits or personal guarantees. Say goodbye to reimbursements, Load and Go cards, card sharing, petty cash and bank transfers.
Control every dollar of donor money spent
Create spending rules to restrict merchants and transaction amounts and stay in control of donor money. Track every dollar spent by client, project or individuals with real-time budgeting and a transaction feed. Pause cards at any time with a single click.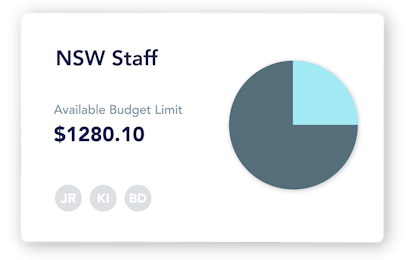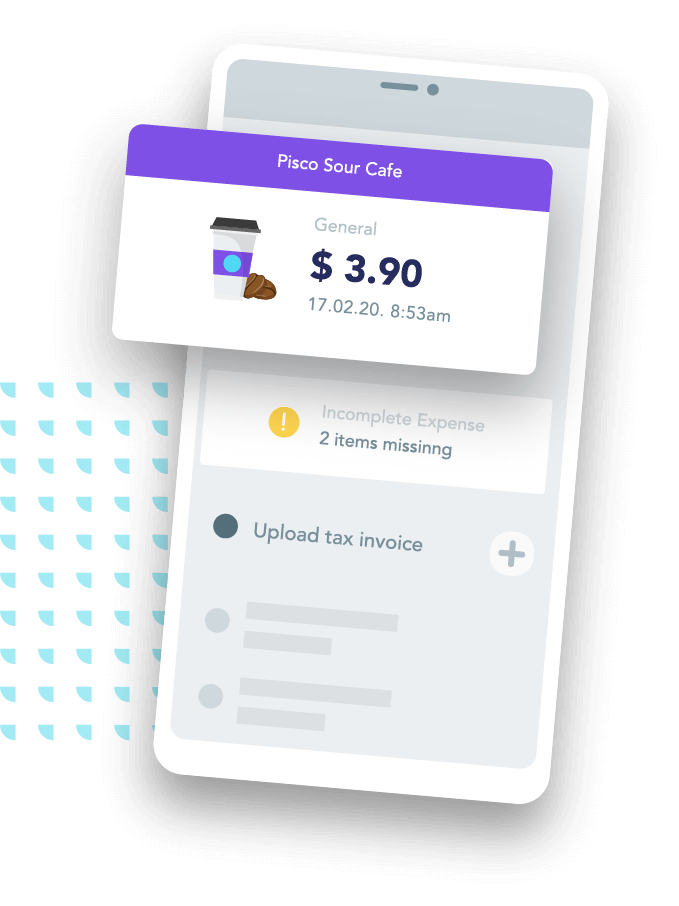 Build your own automated and compliant expense report
Fulfill your reporting obligations by building a custom expense report. DiviPay automatically fills staff member's expense reports with accurate merchant data, GST, and GL codes, saving hours every week.
Financial Security
DiviPay has been designed from the ground up to keep you safe
256 bit data encryption
We use 256 bit encryption to protect the information that you entrust us with and store it within highly secure AWS data centres located in Australia.
Continuous fraud prevention
We use the latest fraud detection and AI technology to analyse user behaviour and immediately block any suspicious activity.
PCI-DSS certified providers
Your payment details are tokenised and securely stored with our PCI-DSS certified banking partner.
Replace at-risk cards instantly
If you're worried a virtual card has been compromised you can delete it and instantly replace it with a new one.
Zero Liability Protection
You will not be held responsible for unauthorised transactions and we will seek to reverse the transaction under Mastercard's Zero Liability Protection scheme.
Secure funds storage
Funds are securely held in trust at an Authorised Deposit Taking Institution (ADI).
Single Sign On (SSO)
Enforce SSO and ensure staff members securely login to DiviPay through your approved SAML and OIDC identity providers.
Session timeout
Web sessions will automatically timeout to ensure accounts on unattended or stolen devices remain secure.
FAQs
What is DiviPay?
DiviPay is an all-in-one virtual card and expense management tool that helps businesses instantly issue virtual cards, control spending before it happens and automate their expense reporting. Managers create budgets to set spending rules and ensure that payments can only be made if they are within the company's expense policy. Each member of a budget is instantly issued with a virtual card that can be used for both online or in-store payments. DiviPay automatically captures merchant info, GST and expense categories for every payment and exports all expense data into your accounting software. DiviPay is used by Australia's leading businesses to manage and control spending.
How does the DiviPay virtual card work?
DiviPay's virtual cards work the same way plastic cards do, the only difference is that the virtual cards live on your phone instead of your wallet. The DiviPay virtual Mastercard is a reloadable prepaid card that can be used anywhere online or in-store that Mastercard is accepted. To use your DiviPay cards you need to first have funds available in your DiviPay account.
How do I load funds into my DiviPay account?
Because DiviPay's virtual cards work like a prepaid expense card you will need to top-up your DiviPay account balance before spending. If your bank is NPP (New Payments Platform) enabled, your transfers will be almost immediate, otherwise, any funds transferred into your account balance before 4pm will settle on the same day. Direct debited funds will take between 3-5 working days to settle in your account balance.
Do you offer a discount for not-for-profits and charities?
Yes we do. Please book a demo or email us at customerservice@divipay.com. We'd be more than happy to help you out with discounted pricing.
How do I know DiviPay's expense software is secure?
DiviPay has been designed from the ground up to keep you safe. Our virtual cards are supported by Mastercard's security processes and all virtual card information is stored with our PCI-DSS level 1 compliant payment providers. To keep your personal information safe we use 256 bit encryption and store it within highly secure AWS data centres located within Australia. All funds in DiviPay are securely held in trust at Authorised Deposit Taking Institutions (ADI).
Will DiviPay's expense software work with our accounting software?
Yes, DiviPay works seamlessly with all accounting systems. If you are a Xero, MYOB Account Right or Quickbooks user DiviPay will automatically import all transactions into your accounting software for you. If you use any other accounting software you can use DiviPay's smart filters and exports to generate a custom CSV ready for import into your system.
Built for and trusted by
Finance Directors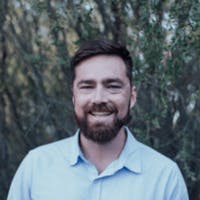 Andrew Haynes
National Finance Manager, C3 People
Having corporate cards issued to team members was such a long & tiresome process before... not to mention the number of paper forms we had to fill out.... and trying to track down the signatories is nearly impossible when you are working with a remote & distributed team. Divipay has turned what was a real pain... into a great experience. Keep up the good work Divipay!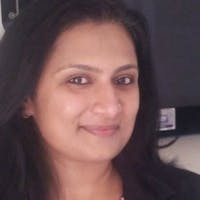 Rubi Bhonsaria
Accountant, Uniting Agewell
Implementing DiviPay couldn't have come at a better time, just prior to the COVID-19 pandemic. The entire expense management process became contactless and eliminated double handling. With 148 employees, we have saved over 300 hours each week on expense admin and reporting that should have been spent providing additional support and care to our clients.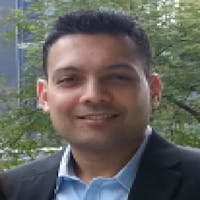 Keval Shah
Accountant, Autism Association of Western Australia
Maintaining receipts and completing expense reports in Excel was an added headache for our caregivers. With DiviPay, this process is now streamlined and easy as they don't even have to think about it. Our Caregivers are hired to take care of people in the community with Autism, not complete expense reports.