Join Australia's leading Accountants and Bookkeepers






Marketplace
Help your clients...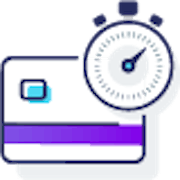 Instantly issue virtual company cards
Issue unlimited virtual corporate cards in seconds, reduce the need for staff reimbursements, and eliminate credit card sharing. All with far less paperwork.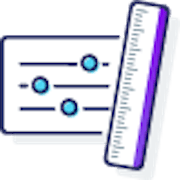 Control spending before it happens
Create spending rules to restrict merchants and transaction amounts. Budgets and a real-time transaction feed ensure that you always know where and why business expenses are occurring.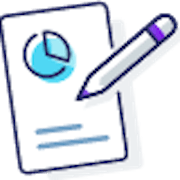 Automate expense reporting
DiviPay automatically captures merchant data, GST, and GL codes from each transaction, saving your client's hours of expense reporting each week.
Help your practice...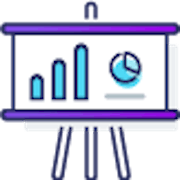 Automate data entry
DiviPay automatically captures merchant data, GST, GL codes and tax invoices so you don't have to. Say goodbye to manual data entry for good.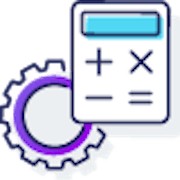 Become a trusted advisor
Go beyond data entry. Implement real-time spending controls, budgeting and cash flow management linked directly to your clients business payments.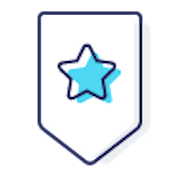 Access exclusive pricing
Get access to bronze, silver or gold partner discounts and offer your clients an exclusive discount or keep it as a bonus and unlock a new source of revenue for your practice.
How It Works
Introduction call with Partner Manager
Learn if the Partner Program is the right fit and discover the DiviPay platform via an interactive demo with a Partner Manager.
Sign up to your free DiviPay account
You'll use this to link to your clients' accounts and to streamline expenses within your own practice.
Get certified
Learn the ins and outs of DiviPay and get certified by completing the Product and Sales training modules with your Partner Manager.
Access the Partner Success Centre
Download your partner badge, access marketing collateral and get priority product and sales support.
Implement DiviPay with your clients
With the help of your Partner Manager get your clients setup on DiviPay and scale your partner discount.
Financial Security
DiviPay has been designed from the ground up to keep you safe
256 bit data encryption
We use 256 bit encryption to protect the information that you entrust us with and store it within highly secure AWS data centres located in Australia.
Continuous fraud prevention
We use the latest fraud detection and AI technology to analyse user behaviour and immediately block any suspicious activity.
PCI-DSS certified providers
Your payment details are tokenised and securely stored with our PCI-DSS certified banking partner.
Replace at-risk cards instantly
If you're worried a virtual card has been compromised you can delete it and instantly replace it with a new one.
Zero Liability Protection
You will not be held responsible for unauthorised transactions and we will seek to reverse the transaction under Mastercard's Zero Liability Protection scheme.
Secure funds storage
Funds are securely held in trust at an Authorised Deposit Taking Institution (ADI).
Single Sign On (SSO)
Enforce SSO and ensure staff members securely login to DiviPay through your approved SAML and OIDC identity providers.
Session timeout
Web sessions will automatically timeout to ensure accounts on unattended or stolen devices remain secure.
FAQs
How do I become a Certified DiviPay Partner?
To become a Certified DiviPay Partner you will need to start by applying here. Your application will then be reviewed by a Partner Manager who will contact you and take you through the details of the Partner Program as well as the DiviPay platform. Once approved for the Partner Program you will need to sign up to your free DiviPay account and attend the certification session with your Partner Manager. In this session you will complete a Product and a Sales training module. Once complete you will be certified as a DiviPay Partner.
What are my responsibilities as a partner?
As a Certified DiviPay Partner you will be responsible for Qualifying, Demonstrating and Onboarding your clients onto DiviPay as well as level 1 customer service. Our team will be here to support you at any stage and your Certification Session and our Partner Success Centre will leave you well placed to handle any queries from your clients.
Can my clients sign up to DiviPay themselves, or do I need to sign up on their behalf?
Yes, your clients can sign up to DiviPay themselves here. Once they have signed up to DiviPay they can invite you into their account.
Which clients is DiviPay best suited for?
Our partners have reported that DiviPay is best suited to Charities & Nonprofits, Consultants & Agencies, Startups & Software businesses, and Trade & Construction companies. Typically these companies will have between 5-100 employees.
How does the DiviPay Virtual Card work?
DiviPay's virtual cards work the same way plastic cards do, the only difference is that the virtual cards live on your phone instead of your wallet. The DiviPay virtual Mastercard is a reloadable prepaid card that can be used anywhere online or in-store that Mastercard is accepted. To use your DiviPay cards you need to first have funds available in your DiviPay account.
Will receipts and tax invoices sync into my accounting software?
Yes, receipts and tax invoices will automatically import into your accounting software so you can reference the source document in your own system.