Trusted by Australia's fastest growing businesses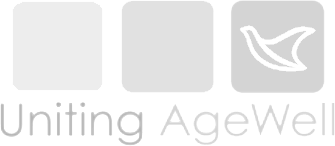 Marketplace
What is a virtual expense card?
Virtual expense cards or virtual debit cards work the same way plastic cards do. The only difference is, they live on your phone instead of your wallet.
Instantly issue, pause or cancel cards.
Protected by Mastercard, Apple Pay and Google Pay's fraud systems.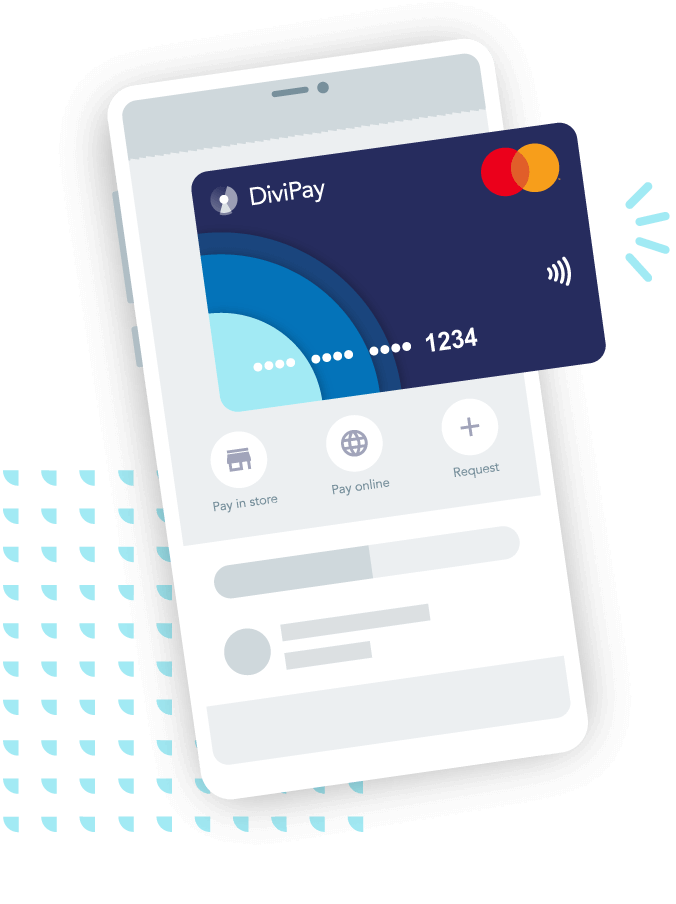 Pay online or instore with your phone.
No time consuming paperwork or bank visits needed to issue cards.
Say goodbye to your traditional card problems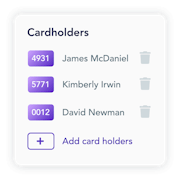 No paperwork or bank visits
Issue, pause or cancel cards in a couple of clicks without any paperwork or bank visits.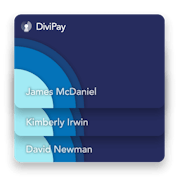 No card sharing
Get unlimited cards and stop tracking down who borrowed the boss' card last.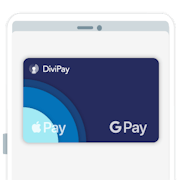 No staff reimbursements
Stop using personal cards and eliminate financial stress and unnecessary process.
Pay online and in-store from your phone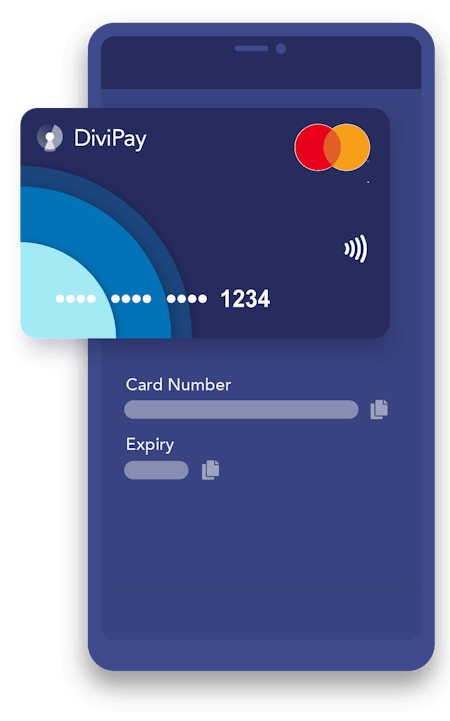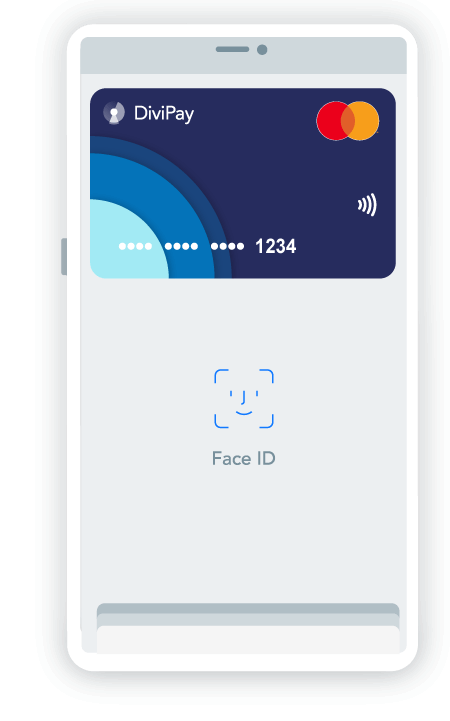 FAQs
How does the DiviPay virtual card work?
DiviPay's virtual cards, or virtual debit cards, work the same way plastic cards do, the only difference is that the virtual cards live on your phone instead of your wallet. The DiviPay virtual Mastercard is a reloadable prepaid card that can be used anywhere online or in-store that Mastercard is accepted. To use your DiviPay cards you need to first have funds available in your DiviPay account.
How do I load funds into my DiviPay account?
Because DiviPay's virtual cards work like a prepaid expense card you will need to top-up your DiviPay account balance before spending. If your bank is NPP (New Payments Platform) enabled, your transfers will be almost immediate, otherwise, any funds transferred into your account balance before 4pm will settle on the same day. Direct debited funds will take between 3-5 working days to settle in your account balance.
How do I make a payment in-store using my virtual card?
The DiviPay virtual card loads directly into your mobile wallet. To make a payment in-store simply open Apple Pay or Google Pay and hold your mobile phone over the credit card reader, like you would with your normal tap and pay physical card.
How do I make a payment online using my virtual card?
Buying things online with a DiviPay virtual card works the same as your traditional bank card. From the DiviPay app simply tap pay online to reveal the card details and then copy and paste your Card Number, Expiry Date and CVC at the check-out page.
Does DiviPay replace my corporate credit card program?
Yes, the DiviPay virtual card will replace your corporate credit card program. With DiviPay you can control your spending before it happens. Create budgets, control limits, make payments, review spending and automate reporting with DiviPay's simple expense software.
How long does it take for funds to become available on my virtual card?
Funds are immediately available on every team member's virtual card unless their card limit is insufficient or there are insufficient funds in the DiviPay account balance.
What is a corporate debit card?
Generally, a corporate debit card provides your organisation with the flexibility and information needed to manage employee business expenses. Company funds are preloaded onto the card for staff to use, and spending rules or purchase caps can be created to manage your budget. Corporate debit cards save employees from having to spend their personal money on work-related travel and expenses, which are reimbursed at a later time. This eliminates financial stress and unnecessary process. Corporate debit cards can now be issued virtually, such as the DiviPay virtual corporate card, living entirely on your phone.
How does a virtual debit card work?
Virtual debit cards work in the same way that traditional debit cards do, however, there is no physical card. They still use the same CVC, expiry date and card number to allow you to make online or in-store purchases. Virtual debit cards also live entirely on your phone and are reloadable. For example, you can still make in-store payments on your virtual debit card through Apple Pay or Google Pay. For online purchases, use the card details on the check-out page. Traditionally virtual debit cards were only available to larger organisations, but our new DiviPay virtual card is available to everyday businesses as well. 
Built for and trusted by
Ops Managers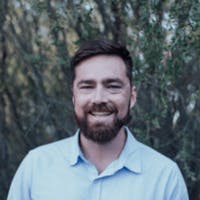 Having corporate cards issued to team members was such a long & tiresome process before... not to mention the number of paper forms we had to fill out.... and trying to track down the signatories is nearly impossible when you are working with a remote & distributed team. Divipay has turned what was a real pain... into a great experience. Keep up the good work Divipay!
Andrew Haynes
C3 People
Everything you need to streamline and control company spending