Trusted by Australia's fastest growing businesses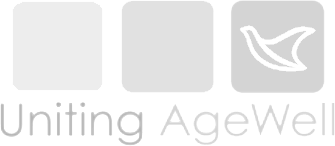 Marketplace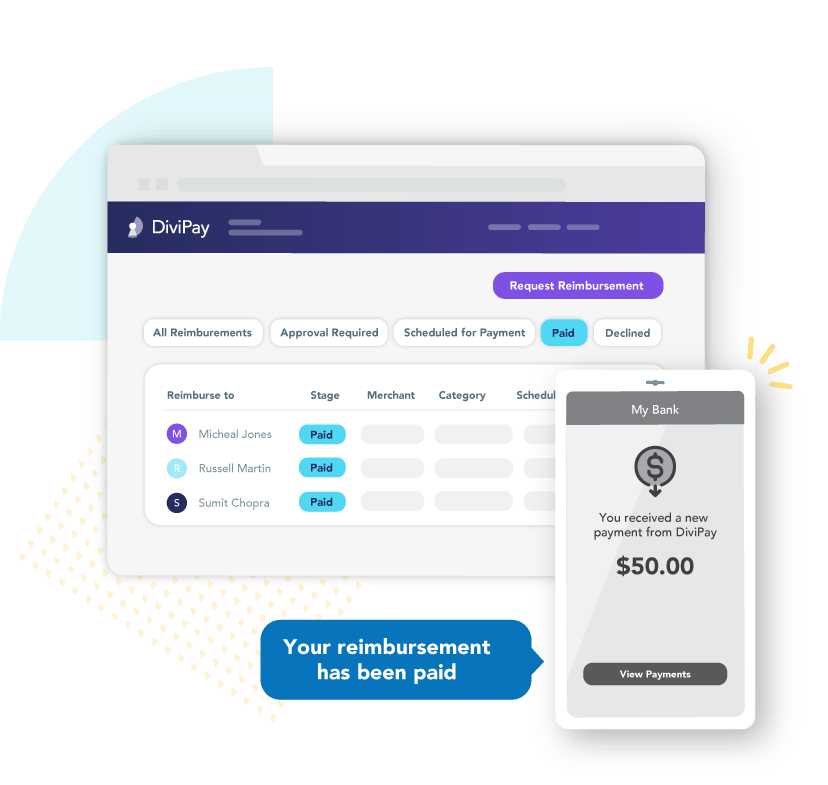 Happier staff with easy and automatic payouts
DiviPay's powerful expense reimbursement automation means you can process out of pocket expenses faster. Quickly pay back your staff directly from the DiviPay platform into their bank account so that they are never left out of pocket.
Submit reimbursements on the go
Create an expense report directly from the mobile app, snap a photo of the receipt and our OCR technology will do the rest.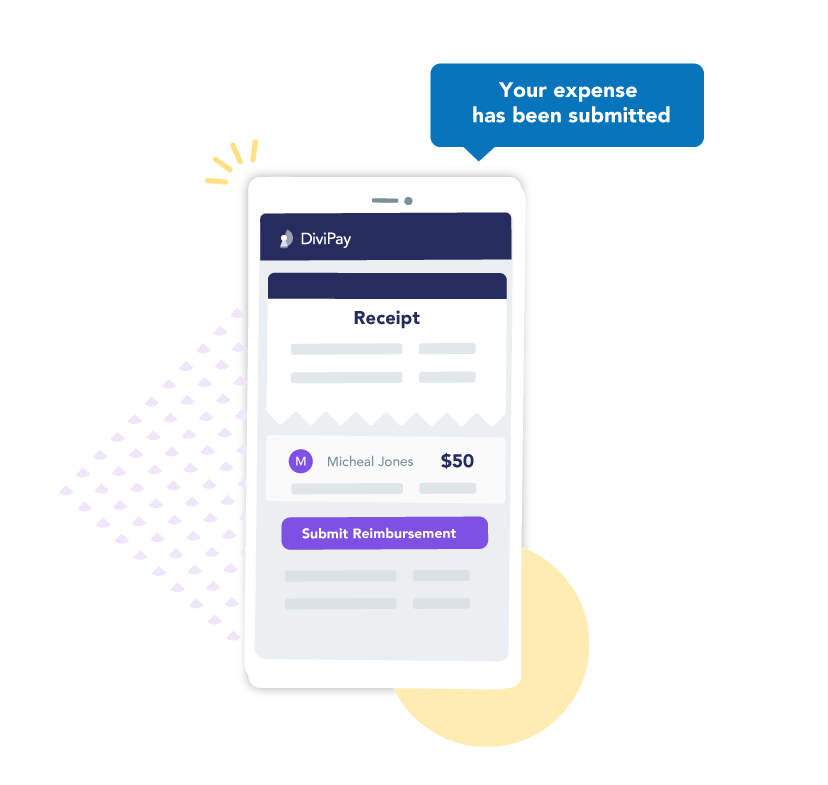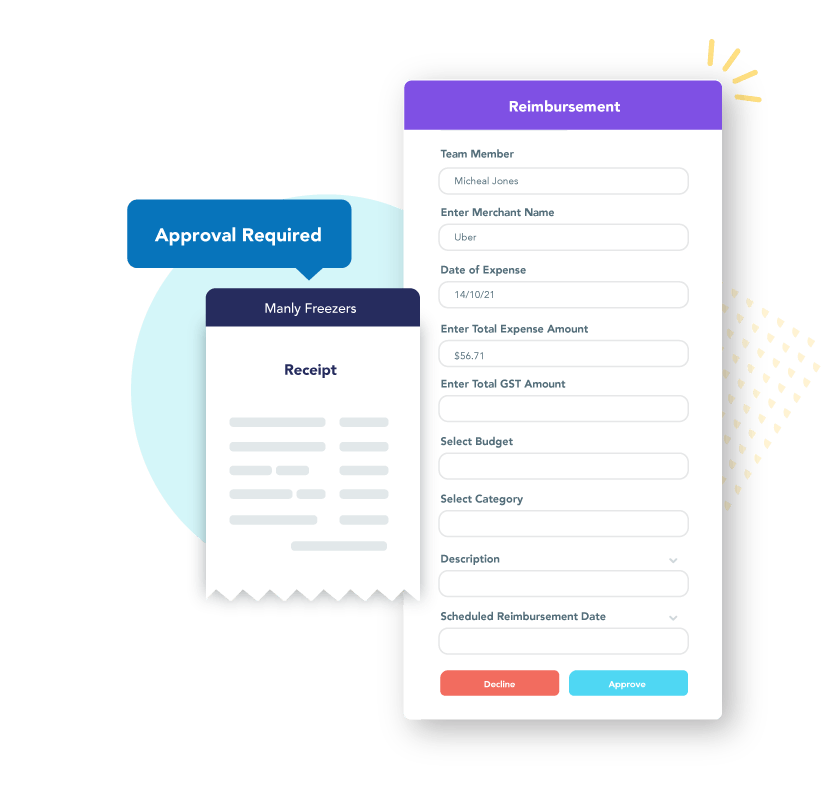 Automatically enforce your expense policy
Expenses are only submitted for approval if they pass your pre-defined expense policy. Require employees to submit a receipt and any additional information before being routed to the right approver. No need for manual expense reimbursement forms.
Centralise all your business expenses
Save time by consolidating and managing all of your business expenses with our all-in-one expense tool. A single platform for all staff spending, including; reimbursements, card transactions and bill payments.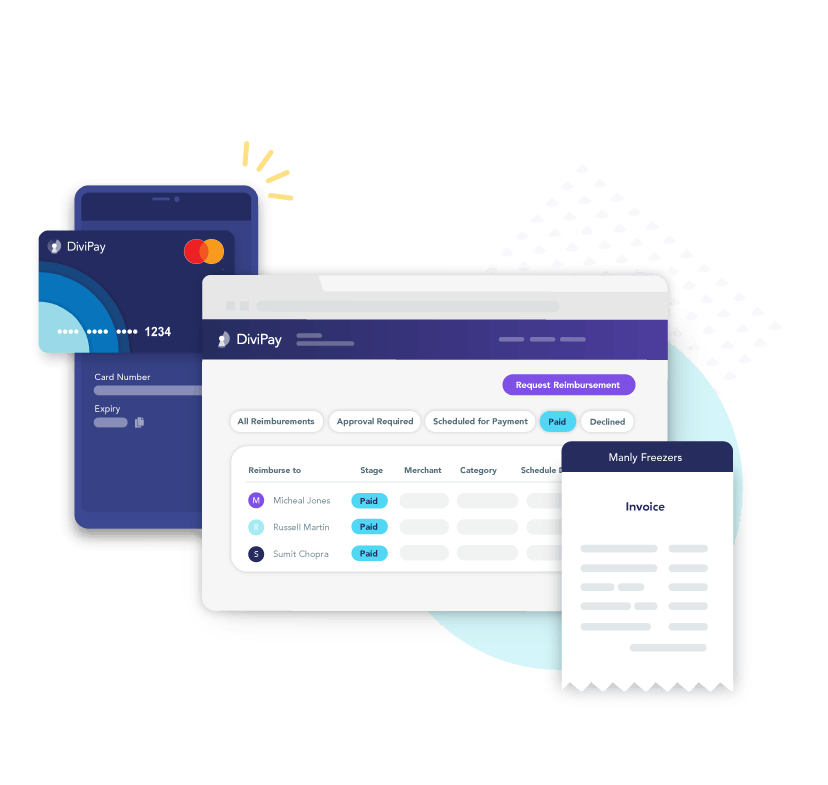 FAQs
How does reimbursements work?
Enter expense details in DiviPay for any out of pocket expense you make.
DiviPay will create a bill in your accounting software.
The reimbursement is forwarded to the relevant staff members for review and approval
Once the reimbursement is approved it is paid on the scheduled date automatically by DiviPay
Your accounting software will stay in sync with DiviPay as your reimbursements progress.
How do I stay in control of reimbursements?
Like payments made with DiviPay's virtual corporate cards, reimbursement expenses are controlled via budgets. You can assign who has access to reimbursements by adding it as a payment type to the staff member. Requests for reimbursements get routed to the right approver and will only be processed after it has been approved. Additionally, reimbursement payments will only process successfully if they are under the budget limit. DiviPay reimbursements will help you to implement your expense reimbursement policy.
How accurate is the OCR invoice extraction?
DiviPay's OCR is able to extract invoice data at 90%+ accuracy.
How much does reimbursements cost?
Reimbursements is currently free, with no additional fees. You can learn more about our pricing here.
What is an example of expense reimbursement?
You may have an employee who doesn't typically make business purchases, but needs to make a one-off payment, perhaps for an unexpected office item. This employee could then be reimbursed via DiviPay.
What expenses can be reimbursed?
You choose what expenses you want to reimburse according to your reimbursement policy. Employee expense reimbursement might include office supplies, subscriptions, travel, customer entertainment, etc. You might also use DiviPay reimbursements for independent contractor expense reimbursement or vehicle expense reimbursement.
Everything you need to streamline and control spending