How Xero beat the Grinch and delighted employees in the face of lockdowns and a cancelled Christmas
With Mark Peard, Head of Market Development, Partnerships AU & NZ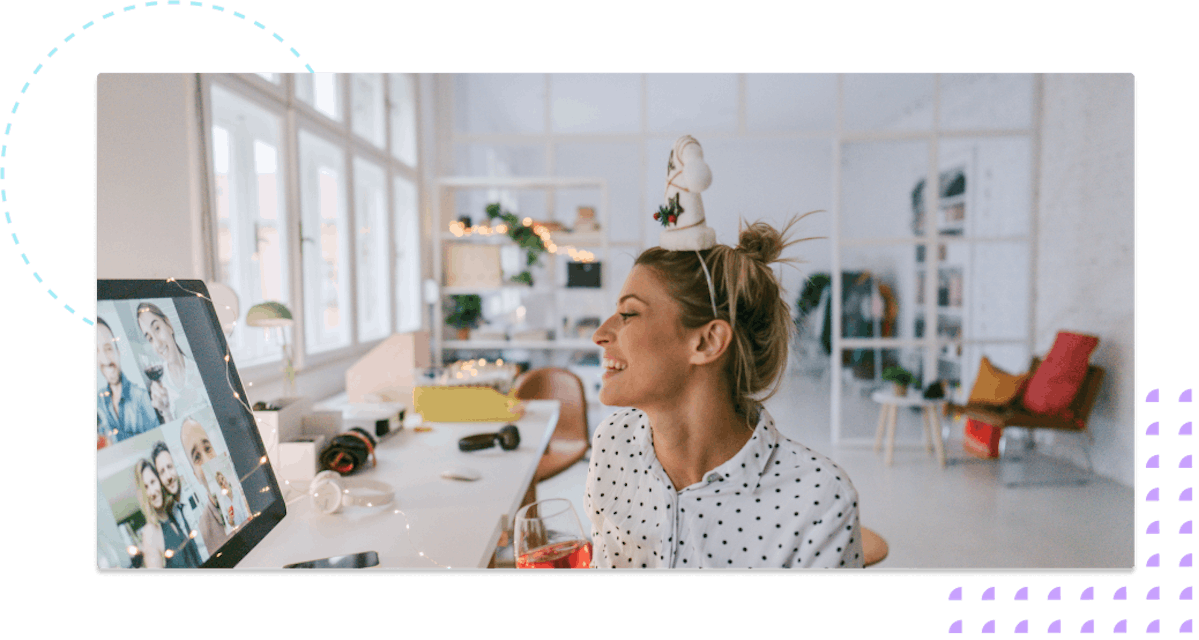 Company
Xero is one of the most widely used (and loved) cloud-based accounting software platforms. Over 2.6 million subscribers, mostly small to medium businesses, rely on Xero to streamline their accounting and bookkeeping processes. Founded in New Zealand in 2006, Xero now employs 3500 people across 16 offices internationally.  
Location
Melbourne, Australia (HQ)
Industry
Software as a service (SaaS)
Challenges
Needing to celebrate and reward employees in spite of a cancelled Christmas party.  
Managing the logistics of issuing 'Christmas Bonus' funds to 800+ employees. 
Requiring visibility and tracking of the Christmas bonus rollout to measure effectiveness, provide transparency and identify unused or misused funds.   
A solution that supported Australian businesses impacted by Covid-19 lockdowns. 
The Challenge
With a cancelled Christmas party, Xero needed a new and innovative way to keep their Xero Heros happy. 
For most people, the office Christmas party in 2020 was cancelled. Although a seemingly small issue in the grand scheme of things, office Christmas parties and end of year celebrations are a small but significant way to reward employees, celebrate accomplishments and enjoy the company of our teammates. Particularly after the year that 2020 had been, some steam was needed to be blown away. Unfortunately for the Xero team much like their global counterparts - no party was to be had. 
Nevertheless, Xero knew they had to find a way to lift spirits and send a message of support. 
"It was really important for us to do something special for our employees as we closed out what was a really tough year. It's been a turbulent year for small businesses. Xero Small Business Insights shows us small businesses were hit twice as hard by the COVID-19 pandemic than big businesses"
Mark Peard, Head of Market Development, Partnerships AU & NZ at Xero.
The team conceived a brilliant plan to surprise and delight employees and simultaneously support suffering Australian businesses.  
The Solution
Using DiviPay Virtual Cards and Reporting Platform to Issue and Track Funds
The team at Xero decided to issue $100 to each employee across Australia and asked them to spend their money at pubs, restaurants and retail stores, putting money back into local communities. Happy with their plan, the next step was to find an innovative partner to help them issue the funds in the most efficient manner. DiviPay's virtual cards were the obvious choice.
"It was so simple to set up. At first, I was pretty sceptical of the logistics of it, because there are eight hundred staff members in Australia, but it was so simple" recounts Lachlan Baxter, Partner Success Manager at Xero. "I got an email, I followed the link in the email, it took me through and asked me to prepare a username and profile and then before I knew it funds were ready to go accessible from my Apple iPhone." 

DiviPay's Virtual Corporate Cards and Expense Management platform made the campaign process seamless for everyone involved. The Accounts department had a central location from which to automate the disbursement of funds and total visibility over the spending during the campaign. 
By using DiviPays powerful tracking and reporting analytics, Xero could see that not all the money issued during the campaign was being spent. They decided that if there was any money left over by May they would donate that to community organisations across the country. 
The Result
Employee spirits were lifted and $70k was injected into the local economy 
All 800+ Australian employees at Xero were issued with a DiviPay Virtual Debit Card to the value of $100. Funds were disbursed almost instantly and became immediately accessible to staff on their mobile phones through Apple Pay and Google Pay. As a result, hundreds of staff spent their DiviPay Virtual Debit Card in the local community ordering in from nearby bars and restaurants or, where local restrictions permitted, going to entertainment venues.  Despite the misfortune of a cancelled Christmas party, Xero successfully celebrated and rewarded their employees. 
By partnering with DiviPay, Xero was able to leverage new technologies to meet the challenges of the rollout. Employees were thoroughly impressed with the speed at which they received their funds and how easy it was to actually use them when the time came to pay. 
DiviPay's inbuilt tracking and reporting were able to meet the Xero team's desire for visibility and transparency across the campaign. In fact, by May 2021, Xero identified $6000 collectively leftover from the exercise and was able to redirect this money straight to charity. Owing to DiviPay's reporting feature, Xero was able to go further in their commitment to support struggling Australians and, together with the money spent by Xero employees on their DiviPay cards, over $70,000 was injected back into the Australian economy. 
"Overall, I was really impressed with the scalability, I was really impressed that DiviPay wasn't just aimed at small to medium enterprises. It was actually able to handle more than eight hundred people using it which is really a testament to the platform and its scalability."