Real World Group uses DiviPay to solve three key business challenges and save half a day a week
With Andrew Yager, CEO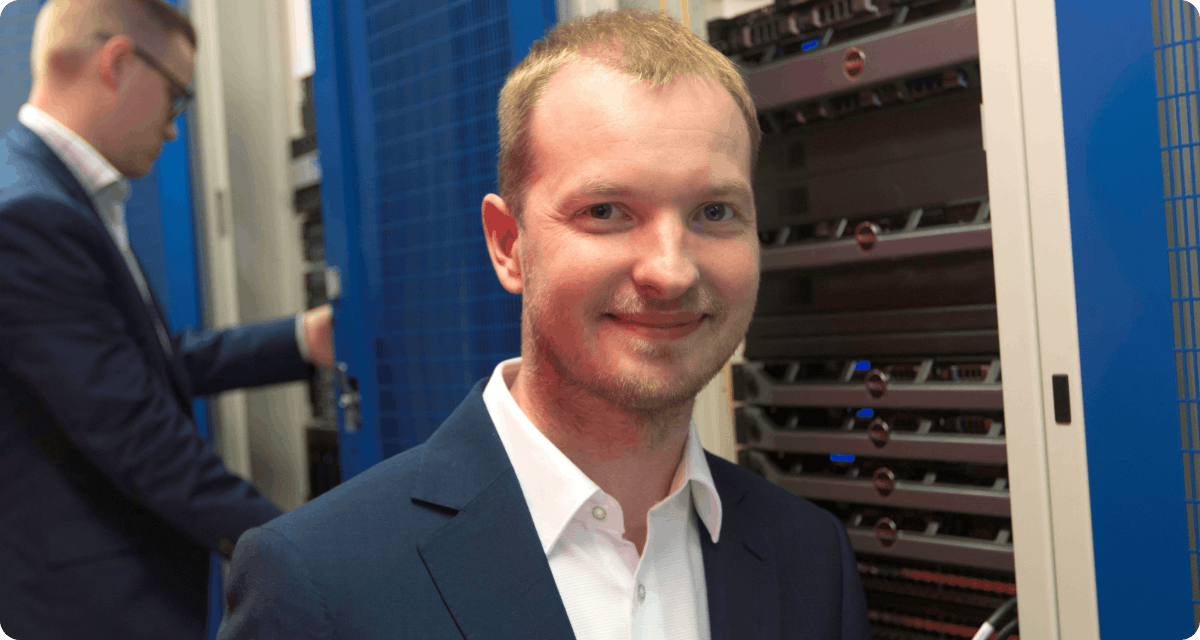 Company
IT provider, Real World Group (RWG) delivers hardware and software solutions, as well as a carrier grade national network. The organisation began in 2000, and proudly services their customers - many long-standing - from their head office in NSW.
Location
Macquarie Park, NSW, Australia (HQ)
Industry
IT
Challenges
Wanted to save time on expense management
Required a better way to enable ad hoc purchases to meet customer needs
Desired an impactful way to reward staff
The Challenge
The RWG engineers frequently work on site for their customers. Often a new piece of hardware is required to resolve an issue. RWG engineers need a quick and easy way to purchase what's needed and get on with the job as soon as possible.
Previously, RWG employees were:
spending their own money and asking for reimbursements
charging the purchase to a shared corporate credit card
delaying the purchase and arranging a second customer visit, so the purchase could be made by head office after the engineer had diagnosed the problem (wasting time and money for both the customer and RWG).
Using employee funds or a shared credit card for expenses caused problems down the line.
Time was spent chasing invoices or receipts.
Invoices didn't always match expense claims.
Expense categories were often incorrect.
Management was unsure if purchases had been approved before the money was spent.
RWG also wanted a way to easily reward their staff. Adding a small amount to someone's pay isn't nearly as impactful as giving them a discrete gift; RWG needed a better way to engage with their valued workforce.
The Solution
Instant virtual business expense cards
Like many SMBs, RWG struggled to find a banking product that would meet their expense management needs. CEO, Andrew Yager searched for a solution and came across DiviPay. After the initial DiviPay set up – started Saturday afternoon, finished Monday morning – Andrew was able to offer instant virtual business cards to his employees, with funds tied to fixed budgets and spending limits.

As Andrew explained:
'In the past, on-site engineers were reluctant to spend $40 of their own money on an HDMI cable to connect a customer's computer – and that's fair enough. So, I needed a way to provide expense cards to my engineers and to control the spend on those cards. DiviPay has solved that problem for me.'

Integration with Xero
When a RWG employee makes a purchase on their DiviPay card, the details of the purchase are seamlessly fed back to their accounting system: Xero. Not having to fill out arduous expense claim forms is another benefit of implementing DiviPay.
Andrew said:
'Our expense team used to spend hours chasing expense claim information. Now the process is incredibly simple, and it's easy to prompt people for more details if needed. DiviPay has given us structure and control over our expense management.'
The result
Three solutions in one
DiviPay has achieved a threefold solution for RWG. Using virtual business cards has:
saved the business time
improved its customer service levels, and
provided a better way to reward staff.
Half a day saved a week
RWG is saving three to four hours each week on time previously spent doing reimbursement admin. Their CFO is no longer losing unnecessary time on expense-related paperwork, and Andrew has reclaimed the hours he used to spend chasing employees for missing information.
Andrew stated:
'Using DiviPay for our employee expense management has saved us huge amounts of work – all the information is readily available through DiviPay and it's easy to reconcile. The data is also accurately reflected in Xero.'
Better customer service
All employees at RWG have now been issued with a DiviPay card. This means:
engineers can quickly buy hardware, removing this barrier to resolving customer issues
the sales team can easily take clients out to lunch to help build relationships, and
everyone can enjoy the benefits of a virtual business card with allocated spending, avoiding the hassle of waiting for reimbursements.
Andrew said:
'We have multiple budgets. With all our employees now set up with a DiviPay virtual card, we can easily select who can spend against which budget, and how much they can spend. Our employees are able to provide a higher level of customer service to our clients because they have access to the funds they need to get their jobs done.'
Using DiviPay to reward employees
DiviPay is a great tool to deliver employee rewards. RWG knew that NSW and Victoria were having a hard time with the lockdowns, and they wanted to do something for their staff to recognise this.
In the past, this reward might have been a little bit extra in people's pay as a one off. RWG decided to use DiviPay this time, so the extra spend would more easily be set aside for employees to treat themselves.
Andrew explained:
'We wanted to put our employees in control of how they spent this reward. The idea was that they would buy something nice for themselves, in light of how hard the COVID-19 restrictions have been. Adding the funds to our employees' DiviPay cards showed them our appreciation, and provided discretionary spending in a way that was dynamic and flexible.'