Q&A: The Death Of Paper Based Receipts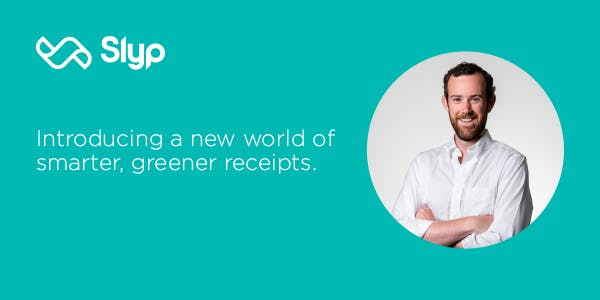 The Death Of Paper Receipts, was a live webinar hosted by Clarity Street in August 2021. You can rewatch the whole webinar recording here.

Death of paper receipts – Webinar. 20.8.21
Amy Holdsworth, CEO, Clarity Street
Peter Tully, Head of Business Development, Slyp
Trent McLaren, Head of Accounting, DiviPay

INTERVIEW OVERVIEW: 
The future of how we interact with transactional items. The landscape of the way we collect and use data is changing. Paper receipts may well be heading out. This webinar explains:
How the use of apps is changing.
The future of payments and digital receipt integration. 
The importance of data integrity. 
A little bit of what's important in your tech stack.
Q: What is Slyp?
Peter – Slyp was founded by our CEO Paul Weingarth. Like many tech-start startups, Slyp's story includes a garage. Paul wanted to build something. So, he did what most of us do. Paul took out his phone to research online reviews to buy a chainsaw. He then navigates to his nearest Bunnings via directions on his smart phone.  He even pulls out the Bunnings app to locate the product in the store.  He goes to self-serve checkout, taps his card via Apple Pay and it was at that point his digital experience became very analogue – he must wait for a physical paper receipt to act as his proof of purchase.. He thought there has to be a better way to do this. That's when he set out on a journey to digitise receipts beyond just scanning an image or providing your email at the point-of-sale. Slyp has built out a data-network that connects merchants on one side to banks on the other. In the same way Visa and Mastercard today flow dollars back and forth between the merchant account and the consumer account. What we do is flow data back and forth. The first iteration is the Slyp Smart Receipt.
Q: What is DivPay?
Trent – DiviPay, an alternative option for virtual corporate cards. We have a MasterCard solution that you can use to tap and pay using your mobile device. You can issue that to anyone in your team. You can help them set limits. Take pictures of receipts to capture that data to tie it to the payment. Effectively DiviPay is one place to manage all of your business spending. We start with virtual cards and then move into things like bill payments and other things. Sydney based FinTech. Lots of awesome, really smart people in this business. I'm loving it. I look after all our accounting and bookkeeping partners. Really trying to help businesses spend and manage their money. A better way to manage their data. Better limits and restrictions on how people can spend and how.
If you're a NAB customer, you can go into your bank app today and consent to enabling Slyp. That means that whenever you tap your NAB card or phone or watch at a Slyp merchant like Harris Farm, Chemist Warehouse, Barbeques Galore, Cue, you will get Slyp receipts directly to your bank app receipts.  There is no need to show or do anything different when paying, it all happens automatically. The receipts are saved in a special section within the NAB app and are a fully interactive asset, further enhanced with links to warranty reminders and images. And most importantly for this audience, the receipts can also be exported to your accounting service of choice. 
Q: What is the future of payments?
Trent - Paper receipts are becoming obsolete. This session might also be called the future of smart/e-receipts. Systems like Slyp with the data network, it's the start of really cool functions and services which will impact accountants, bookkeepers and SMEs. 
DiviPay can talk about a lot of cool things in the pipeline relatively soon, but the idea of having the opportunity to tap and pay and then having a receipt tied to a payment, have the GST captured automatically, not through OCR, not through scanning it, but actual data swap, to then code it, publish it into the accounting software, the moment the payment happens, is game changing.
If you think about the amount of times a bookkeeper would call up the staff member and chase those receipts. That pain starts to erode. That relationship starts to change. We're no longer hassling people for things we need. That's damn exciting. 
Peter - It's painful for the merchant's side as well. For those people who do lose a paper receipt and they do need to capture it, the merchant ends up servicing potentially hundreds or thousands of inbound calling to chase up those digital receipts. Merchants are joining us because they know with confidence that those smart receipts will be easily available.
Q: How long before digital receipts will be the norm in Australia? 
Over the next several months, Slyp will see the scale of our network increase dramatically.  On the one side we have our banking or payment partners. With an equity stake in Slyp, you can expect that remainder of the big four will be joining in the near future. Other side of the network is a select set of merchants.  When we launched in November 2020, we purposefully kept our merchant scale small to ensure our platform and technology could support the volume. Now over the last month of two, we've put some fuel on the fire, and you will see some major retailers joining in the next few months. 
Beyond receipts, we have a whole slew of products to help grow our merchant partners' business.  This is what we believe will help accelerate the adoption of Slyp across the industry. Slyp enables retailers to connect the SKU on the receipt data with customer demographic information.. It ids all anonymous information – we don't collect personal contact information. Why we collect that data is so we can show merchants who are shopping in their stores. In the online world today, they get those insights from Google analytics. But in the offline world, unless that retailer has a loyalty program, they don't know who is coming into their stores. We can build those dashboards for who is coming into their stores, where they're coming from, what their average age is, what the gender is, and we can start to connect that "who" data with the SKU data.
In the next 12-24 months we will see this genuine utility in customers' lives. They will see that full circle from the app to the store. 
Q: What's the best thing they can do to prepare for this?
Peter – the best part of Slyp's solution is that there isn't much you need to do. Receipts will be automatically sent to your bank app and can be automatically exported to accounting software from there. Your daily lives aren't going to change. Our research finds that 60% of small business lose receipts. That's money left on the table as they're collecting their GST.
Q: How will this affect business spending?
Trent - I think now I am at DiviPay, can I borrow my card, it gets texted on WhatsApp. Then we wonder why we have fraud in business, because we don't have secure, trusted processes to help us have secure spending. It just creates transparency at every level.  
You can see who spends it. What they spend it on. I have some firms that adopt a zero dollar budget but they get people to request money, which is the reverse of a reimbursement. I'm requesting ASIC fees, client meetings, travel. $50, $60, $70. You're acknowledging that and spending it as it happens and all in lockdown. We're not relying on an admin to buy gifts for everyone. It boosts the culture of the firm. Better processes in place so anyone can spend money by putting rules and restrictions in place. We're a virtual card only solution. 
I can see a change management piece on helping people so used to physical cards understand the security considerations and benefits of digital. 
Peter - I can attest to all the trends Trent is describing.. At the pace with which our team at Slyp is  growing, we are frequently add new employees to our DiviPay account. And then secondly is the all-encompassing service of incorporating the payment and expense management software all in one. In the past, I've had a Citibank card and then use Concur software and they don't really talk to each other, and they can become mismatched. The beauty of DiviPay is it's a one-stop-shop that handles everything we need.
Q: Does DiviPay have a solution for non-profits?
Non-profits love DiviPay and have specific fees for them. We also have partner pricing. If a client is getting referred from accounting and bookkeeping practitioners, there are partner benefits and discounts. For the firms that are listening and want to use DiviPay themselves, it's free. There is no cost or charge if you want to become a certified partner.
Q: What are the currency options of DiviPay?
Right now everything for us is in AUD. Our conversion rate is 2.99%. Within the next 2-3 months we're looking to have that down to 0%-1%. Low conversion fees. Especially on subscription cards that's particularly important.
Q: Is DiviPay connected to your standard business account?
Two ways to get money into DiviPay. We do give you a business banker account and then you can put your money into that and divide the payments out into different accounts and separate into budgets. That is done instantly via a manual transfer or a direct debit option. You can link your everyday account to DiviPay. Once you get below your desired limit, let's say you always have $10,000 in, if it get's below $5K, then we direct debit up to $5K. DiviPay is charged per user. 
Q: How does Slyp make money? 
Peter – as a consumer, there is no fee for using Slyp. Our network is structured to look at both sides of the transaction. On payment partner side, we charge the banks based on a SaaS model as a per active user fee aligning to the value we create for them.   On the merchant side, for the much larger clients there is a per receipt fee, which again we align to the value we give back to our merchant partners. That's primarily around our analytics products that start with an out of the box service and then a premium offer on top of that for more advanced analytics. For the majority of SMBs, it would be free 
Q: Are paper receipts actually quite expensive?
Peter - Paper receipts are not only expensive, but quite bad for the environment. Most consumers aren't aware but the majority of receipts are covered in BPA (toxic chemicals), which means they're not recyclable. Also, we have an SMS product so a merchant can go 100% paperless today. 
Q: How might DiviPay and Slyp work together?
Trent - If I could imagine if a DiviPay / Slyp integration would look like, in theory, would be that when you go to a Chemist Warehouse for example, that when you go to tap and pay, that digital receipt would just automatically appear in DiviPay against the transaction where the receipt upload would normally go.
It would present in the app, and then that receipt would automatically get sent over to the Xero account. That data transfer is completely seamless. That then becomes searchable. That data can be existing in its raw form. 
Q: Is OCR dead? 
Peter - It's a means to an end. OCR is the ability to take something from the physical world to the digital world. For us, OCR is important because we recognise that not all merchants will join Slyp and we want to offer a ubiquitous solution. OCR has helped act a stepping-stone to a truly digitized world but we expect the industry to move away from that, as it should. It's an evolution of the technology.
Q: What does that accounting service look like in the future?
Trent - When we got OCR. So we could get transactions in and then just verified them to ensure the GST is read correctly and everything was matching up. How much time did we spend verifying and validating the tech is done correctly? Now we're moving to a point where the technology is 100% accurate. So, how does that change that part of the process. While not all clients will be at a stage now, but think if you could get 50% of your clients on board. It's exciting to think "how does that change my time"?
Q: Trust can be an issue around data of integrity and how will this affect things? 
Amy – This may increase that trust or could be a concern for businesses, unsure of the new power this has and whether they will be slow to adopt.
Through manual preparation, it means that accountants need to take a materiality approach. Tech advances like this are not necessarily going to change the expectations of clients on how granular accountants can get, but it's going to make it easier to remove a materiality approach here.
Q: What can accountants and bookkeepers do to join up?
Peter – Simple, Slyp's integration model is to work through point-of-sale software providers.  This means there is no additional tech work for you or your clients.  Slyp is already live with over 30 POS software providers which specialise in the retail and hospitality industry so if your clients work with one of them, they could join in as little as 5 minutes. You can check out slyp.com.au for the latest list of live POS.  We have more integrating all the time so if your client uses a different provider, feel free to reach out to us to see what we can do.  
In short, get them on to Slyp. We're all doing the world a favour.

If you're interested to see what the future of business spending looks like? Try out DiviPay on a 14-day free trial.
Trent McLaren
Head of Accounting & Bookkeeping Channel
View Profile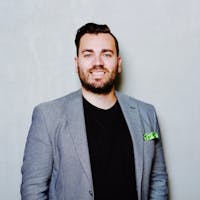 Trent has been working in the accounting industry, focused on technology and improved service models for accountants and bookkeepers for nearly a decade!
During this time Trent's become a public speaker, writer, blogger, columnist, friend, mentor, mentee and more to some of the most influential people, media companies, software giants, industry bodies and public figures working in accounting.